Reuters have claimed that two sources familiar to the matter have confirmed that Tesla plans to sell Made In China Model 3s to Asian and European Markets. The U.S. automaker, which started delivering Model 3 electric sedans from its Shanghai factory in December, also plans from next year to sell China-made Model 3 vehicles to Japan and Hong Kong, one of the sources said. The image below was taken at the Giga Factory in Shanghai last December.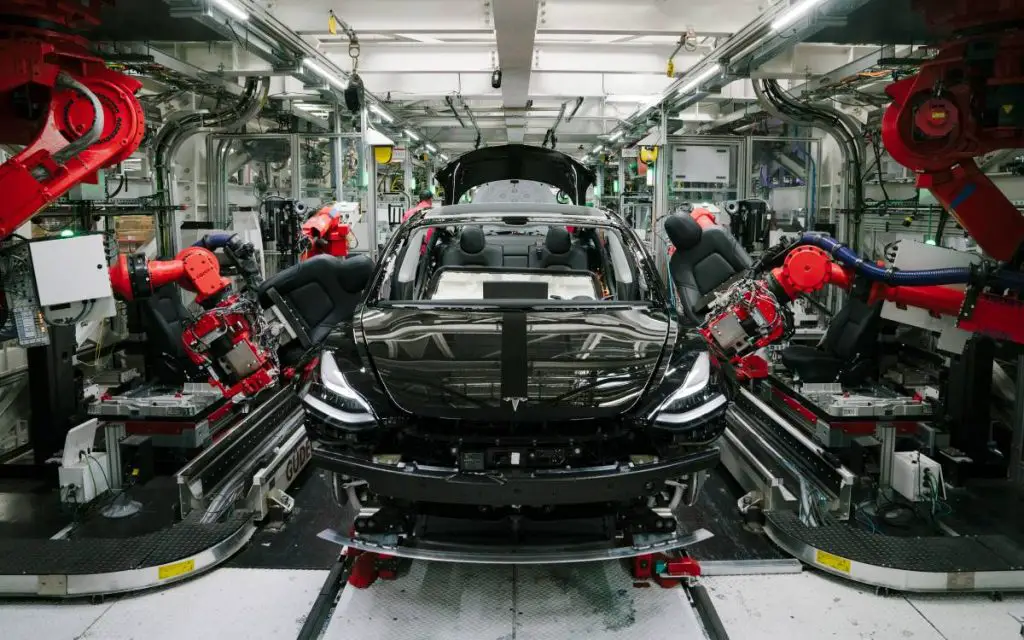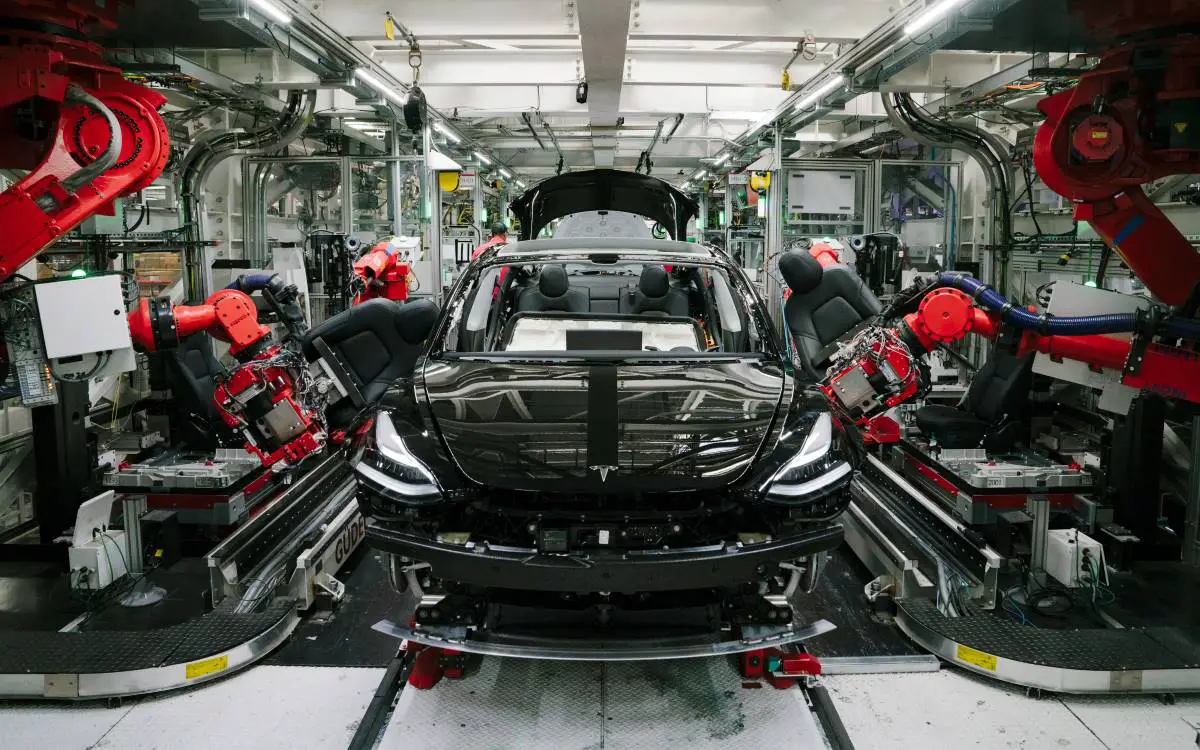 Tesla To Export Made In China Model 3s To Asia And Europe
Why is it necessary to penetrate the Asian market
The carmaker will ship Model 3s produced at its US$2 billion Giga factory outside Shanghai to reduce costs and shorten the delivery time to its customers in Singapore, Australia, New Zealand, and Europe, Bloomberg reported earlier on Friday, citing people familiar with the decision.
From the above data, it is clear how in demand the Tesla is in China itself. Currently, these exports are handled by Tesla's main factory located in California. To manufacture and sell Tesla Models 3s in China could reduce the delivery time massively and meet the demand. Companies like NIO and Xpeng are currently leading in manufacturing of Electric Vehicles in China, one of the motives for Tesla to move manufacturing to China could also be to stay ahead of these local companies.
Tommy Wu, a senior economist at Oxford Economics said, "With the export plan, Tesla has to scale up its investment in China, including hiring more people to increase the production. To an EV company, increasing production in China makes sense as it now is the major hub of core components, including batteries."
It is a well- known fact that many of the raw materials required for various components for any of the Tesla Models right from their hardware to the software are brought in from China or other parts of Asia. Re-iterating this CEO and founder of U capital said, "The decision to turn Shanghai into a springboard for exports makes sense because of the supply-chain advantage." He added, "It is a bit surprising, but reasonable. Currently, the majority of the EV supply chains and components are based in China. They are the most cost-effective and mature ones."
The surge in sales in China via the Shanghai factory accelerated Tesla's Stock which currently tops the automobile sector followed by traditional car manufacturers like VW (which is almost 1/3rd of that of Tesla), Audi, Daimler. The closest rival to Tesla in the U.S is GM motors ( which is at a mere 1/12th of that of Tesla), Ford and Chrysler.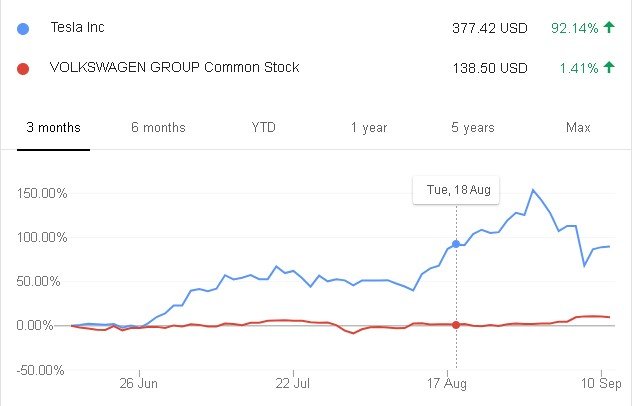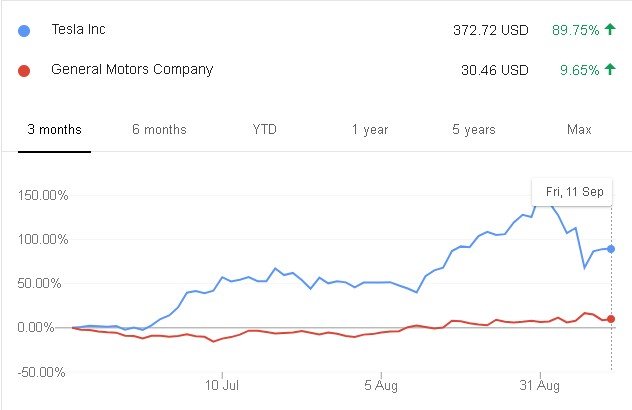 WHY IS IT NECESSARY TO PENETRATE THE EUROPEAN MARKETS
Despite this surge in Tesla stock is not a well-hidden fact that it is struggling in the European markets due to the ongoing pandemic.  Automotive News in August claimed," Sales of battery-powered cars in Europe rose 34% to 217,495 in the first half, according to data from JATO Dynamics market researchers. Tesla's European sales were down 18% to 37,251 during the period". The Zero Hedge, a European media outlet reported, "Tesla Crushed in Germany by EVs From VW, Renault, & Hyundai Group".
It has been backed up by the relevant data. Refer to the image below,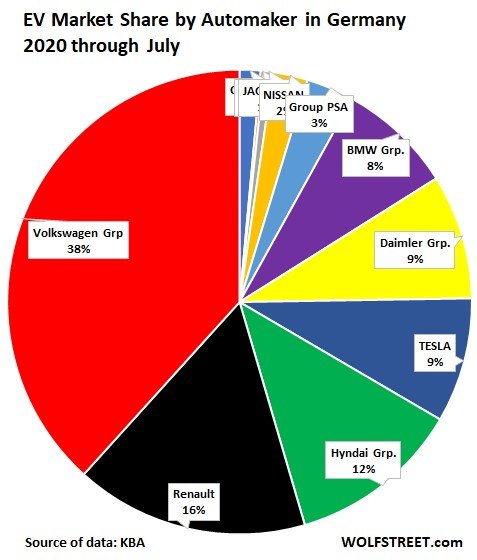 A glance at the images gives off the impression that the Tesla products are not being favored by the European consumers, Germans in specific. However, this may not be entirely correct. Volkswagen, Renault, Daimler, etc. have their HQ and primary manufacturing units located in Europe. Most of these above-mentioned companies have multiple production units all over Europe. During the COVID-19 pandemic to date, the US was and is the worst-hit country. On the flip side, Germany was one of the first countries to balance the pandemic and started the unlock of their Industries as early as in June. Tesla's HQ is run out of California as well as its primary manufacturing unit is at Fremont, California.
Covid-19 Pandemic highlighted the need for Tesla to increase their presence across continents. Their performance in Europe was heavily affected due to various factors but not having field presence was the major factor.
HOW DO THEY PLAN TO DO IT
The above issues were never hidden. Elon Musk and his team were aware that even without a pandemic their penetration in multiple markets will be affected by lack of presence. So how did they plan to tackle it?  A Single-word answer to this is, 'GIGA-FACTORY'. At this point, everyone is aware of Giga Factory. Giga Factory is one of the most innovative and effective solutions that Tesla has come up with. The idea of manufacturing multiple production models, their batteries, and other components is ambitious and a sight that makes auto manufacturers giddy, but that's how Tesla rolls.
The fourth such Giga Factory was announced in 2019 by Elon Musk and is expected to be functional by 2021. Just last week, Musk paid his first visit to the Giga Berlin, as it has come to known. The Giga-Berlin is expected to produce batteries, battery packs, and powertrains for use in Tesla vehicles, and also assemble the Tesla Model Y. This will prove to be crucial for their planned penetration.
Similarly, The Giga Factory in Shanghai or the Giga Factory 3, is expanding its manufacturing capacity in China to make Model Y sports-utility vehicles (SUVs) and adding lines to make more battery packs, electric motors, and motor controllers. Tesla, which aims to build 150,000 Shanghai-made Model 3 vehicles this year, sold about 11,800 vehicles in China last month.
The pandemic may have derailed the timeline of their progress but in the longer term, their domination of multiple markets looks inevitable. Let us know your thoughts on how Tesla will fare in Asia and Europe.