A Tesla Model Y owner in Scotland recently received a hefty repair bill of approximately $20,502. The charge was for a battery replacement, something that would usually be covered by Tesla's 8-year battery warranty. However, Tesla has refused to cover the cost in this case, stating that the damage happened because the car was driven in heavy rain.
This incident has sparked questions about Tesla's warranty policies, particularly in areas where bad weather is common.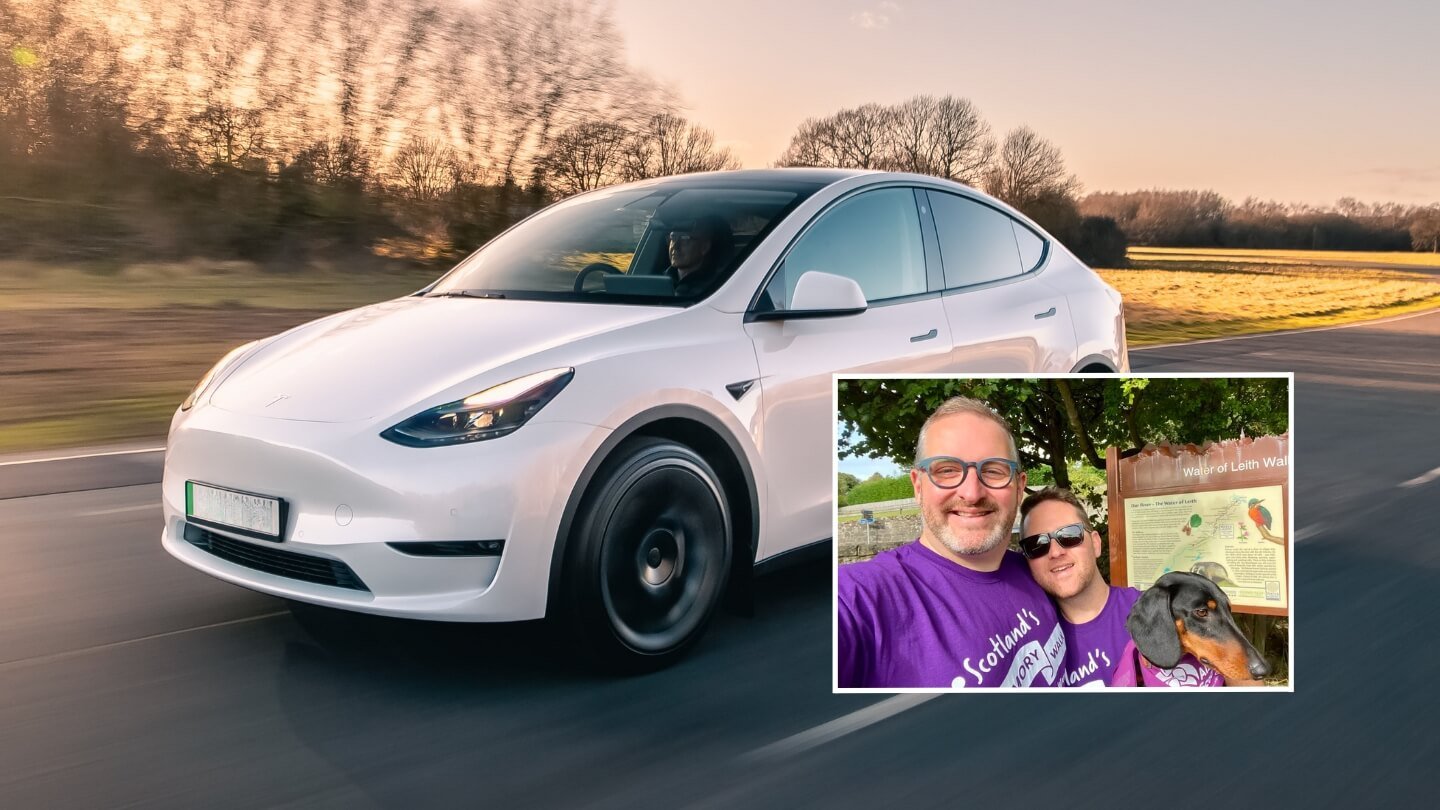 Tesla Model Y Owner Received $20,500 Repair Bill
Johnny Bacigalupo and Rob Hussey, residents of Edinburgh, Scotland became the proud owners of a Tesla Model Y. They purchased the electric vehicle for over $65,000. For them, the car was not just a mode of transportation but also a statement of their commitment to sustainable living.
Water Damaged Tesla Battery
Living in Scotland, where rain is as common as the rolling hills, Johnny and Rob had no initial reservations about driving their new Tesla in wet conditions. The region's frequent downpours were a part of daily life, and they never imagined that something as routine as rain could pose a problem for their high-tech vehicle. They assumed, like many others, that a car engineered with such advanced technology would be resilient enough to handle the local weather.
On the fateful evening in question, Johnny Bacigalupo and Rob Hussey decided to enjoy a night out. They drove their Tesla Model Y to a restaurant in central Edinburgh, relishing the comfort and luxury of their electric vehicle. The journey to the restaurant was smooth, and they had no reason to suspect that their night would take a turn for the worse.
However, when they finished their meal and returned to their car, they were met with an unpleasant surprise: the Tesla Model Y refused to start. Despite multiple attempts to troubleshoot the issue, the car remained unresponsive. "We had dinner and drove our car to Frederick Street. Obviously, it was wet last week, but I honestly don't remember any large puddles or anything like that," Johnny Bacigalupo recounted in an interview.
Both found themselves stranded, their high-tech vehicle rendered useless by what seemed to be a minor issue. The evening that started with the promise of a pleasant dining experience ended in frustration and disbelief.
Tesla Model Y Repair Cost
In a desperate attempt to resolve the issue, Johnny and Rob reached out to Tesla's customer support. Despite several calls and long wait times, they initially struggled to get a meaningful response. Eventually, their Tesla Model Y was towed to the nearest Tesla service center, where it underwent a diagnostic check.
Three days after the incident, Johnny received a call that left him stunned. Tesla informed him that the battery had suffered damage due to water intrusion. "They said the battery was damaged due to water intrusion and that it unfortunately was not covered by the battery's 8-year warranty. The repair would cost around 225,000 Kronor ($20,500)," Johnny revealed.
Tesla's explanation for not honoring the warranty was based on their assessment that the vehicle had been driven in heavy rain, thereby voiding the battery warranty. This rationale has raised questions about the robustness of Tesla's warranty policies, especially for customers living in regions where rain is a frequent occurrence.
Tesla's Bad Customer Service
Unsatisfied with Tesla's response, Johnny pressed the company for more details. He sought to find out if Tesla was at fault for the water intrusion into the battery. Tesla maintained that the damage was due to adverse weather conditions, specifically citing the recent poor weather in Scotland and a yellow weather warning as justification for not covering the repair costs under warranty.
Johnny's reaction to Tesla's stance was one of disbelief and frustration. "If I had known the customer service would be this bad, I'm not sure I would have bothered buying the car," he said. This incident has not only left Johnny and Rob questioning their decision to invest in a Tesla but has also raised concerns among other Tesla owners and potential buyers.
Conclusion
The incident involving Johnny Bacigalupo and Rob Hussey has far-reaching implications for Tesla's warranty policies and customer service. It brings into question the reliability of Tesla vehicles in regions with frequent inclement weather, like Scotland. The case has sparked a debate on whether Tesla's warranty terms are robust enough to cover the various environmental conditions their vehicles may encounter.
As Tesla continues to expand its customer base globally, incidents like these serve as a cautionary tale. They highlight the need for clearer warranty policies and more transparent customer service, especially for customers living in areas where weather conditions could potentially void warranties.