In a world increasingly leaning towards sustainable mobility, electric vehicles have become more than just a trend, they are the future of transportation. Amidst this transformative landscape, a new contender has emerged that promises to shake up the market – the Neta GT. Neta GT is not just another electric car, it's a sports car that aims to redefine what consumers can expect in terms of performance, style, and affordability.
As the automotive world continues to evolve, the Neta GT stands as a testament to how far EVs have come and where they are headed. Offering a blend of sleek design, impressive specs, and a price point that doesn't break the bank. Let's dive deep into the various facets of the Neta GT, exploring its design, performance, and how it compares to established players like the Tesla Model 3 although it's not a direct competitor of Neta GT.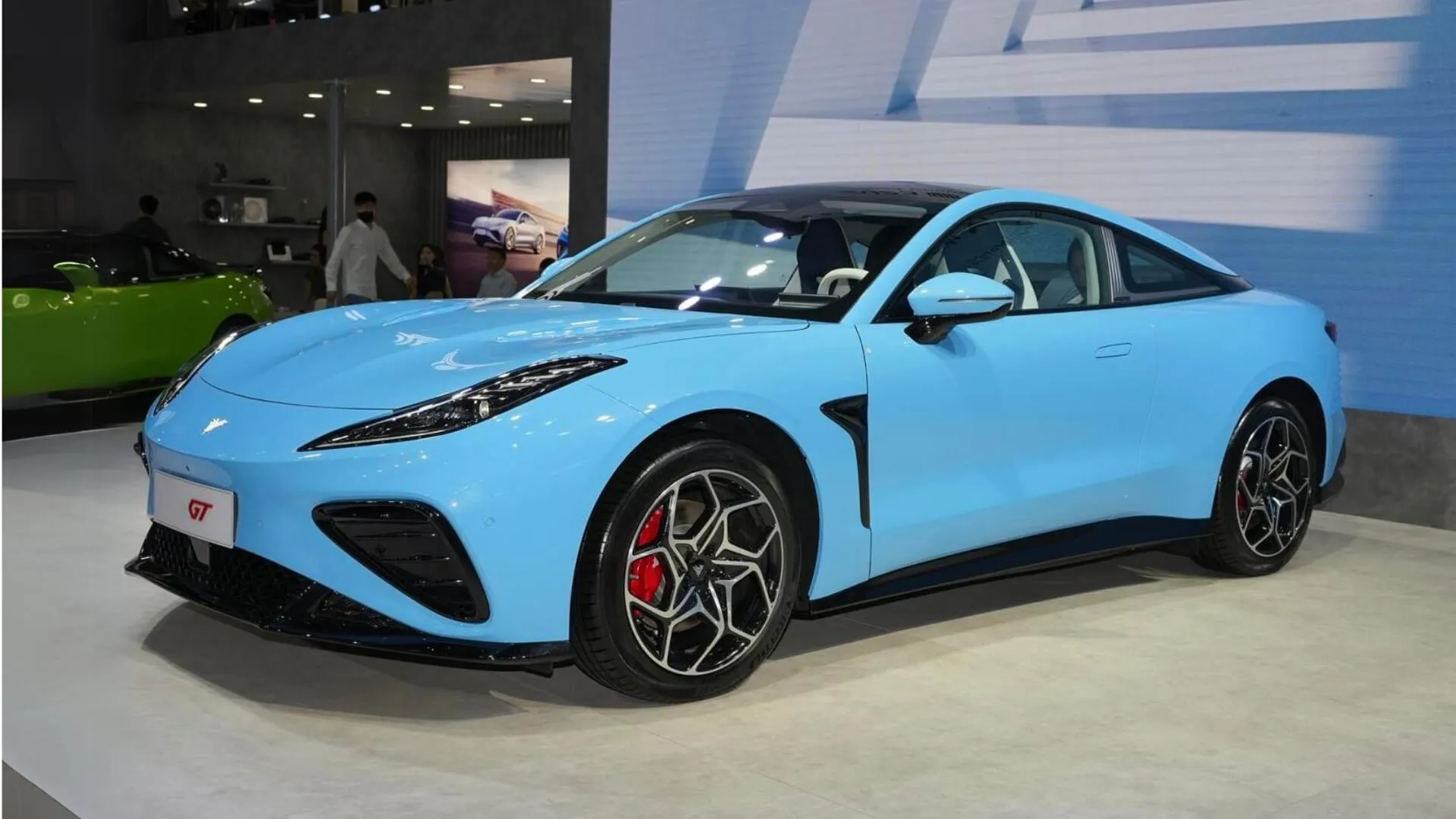 Neta GT Exterior and Design
When it comes to making a first impression, the Neta GT doesn't just enter the room, it owns it. The car's exterior design is a harmonious blend of modern aesthetics and sporty flair, capturing attention from every angle. One of the most striking features is its elongated headlights, which give the car an almost insect-like, futuristic look. This design choice is not just about form, it's a nod to legendary sports cars like the Lotus Elise and Exige, known for their unique, bug-like faces.
Overall Aesthetics
The Neta GT's side profile further elevates its aesthetic appeal. It embodies the essence of a classic sports 2+2 coupe, featuring a relatively long nose and a rising straight belt line. This design not only adds to its sporty character but also provides a balanced proportion that is pleasing to the eye.
The car's overall appearance strikes a delicate balance between mild aggression and undeniable style. It's as if the designers understood that a sports car should not just be about speed and performance; it should also be a visual spectacle, a piece of art on wheels. And in that regard, the Neta GT truly excels.
Attention to Detail
While the overall aesthetics of the Neta GT are undoubtedly captivating, it's the attention to detail that sets this car apart from its competitors in the budget-friendly sports car segment. One such feature that deserves special mention is the diamond-cut alloys wrapped in Michelin Pilot Sport 4 tires. This choice of wheel and tire combination not only enhances the car's sporty appeal but also promises superior road grip and handling, a crucial factor for any sports car.
However, it's worth noting that the car seems to sit slightly higher than one might expect for a sports coupe, leaving the wheel wells not entirely filled. While this could be a point of contention for some, it's a minor issue that doesn't significantly detract from the car's overall appeal. Moreover, the elevated stance could offer better ground clearance, making the car more versatile for a variety of road conditions.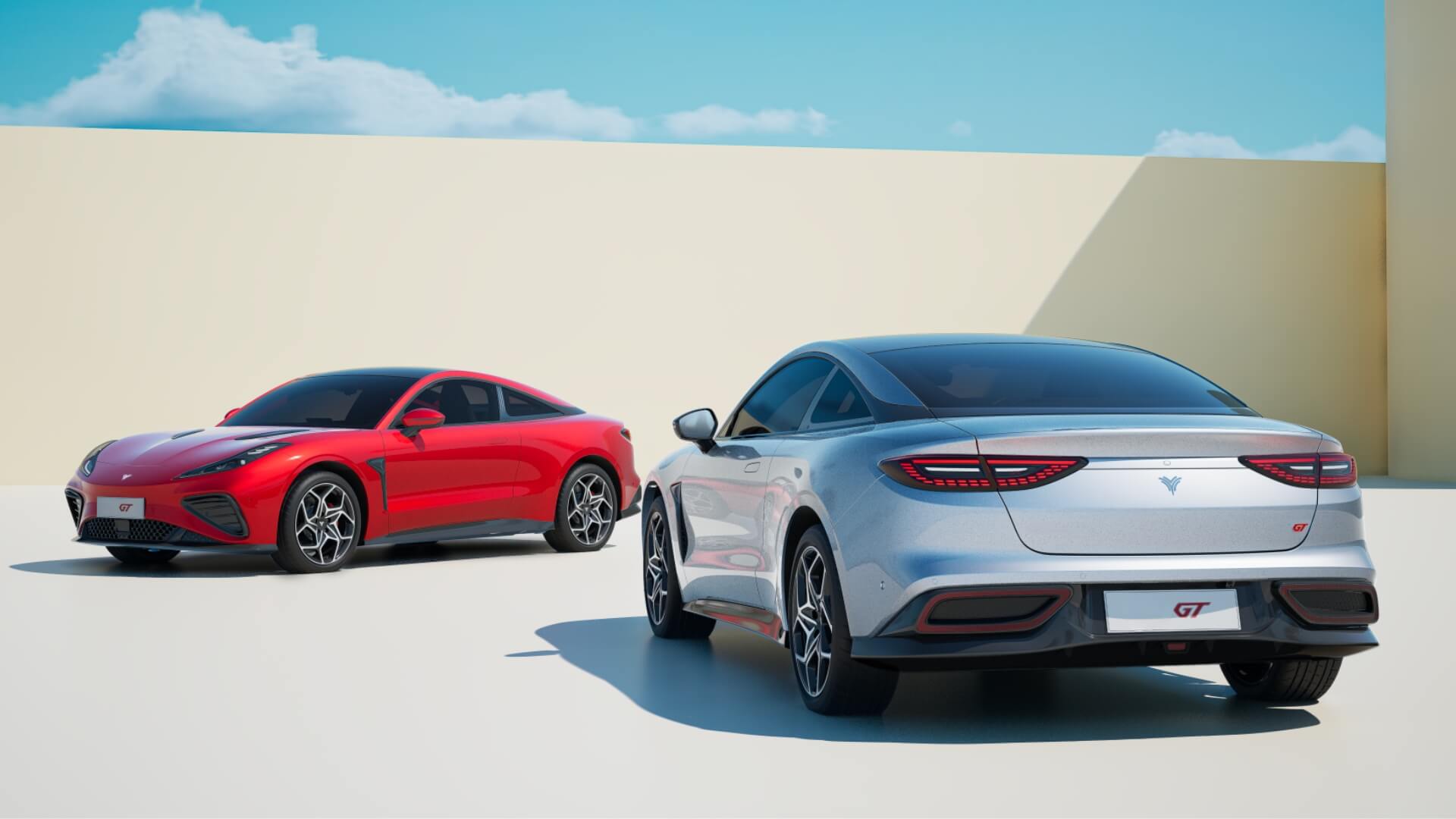 The rear of the Neta GT also features a diffuser, which, although likely more aesthetic than functional, adds to the car's sporty demeanor. Above the rear wheel arches, there's a notable hip protrusion, a design element that subtly enhances the car's aggressive stance.
In a market where every detail counts, the Neta GT doesn't disappoint. From the choice of alloys and tires to the design elements that accentuate its sporty character, the car shows that budget-friendly doesn't have to mean compromise on quality or style.
Neta GT Interior and Comfort
When it comes to the interior, the Neta GT makes some concessions to meet its budget-friendly price point, but not at the expense of overall quality. The cabin is primarily composed of plastic materials, but it's worth noting that these are of decent quality. While you won't find luxurious touches like Napa leather or Alcantara, the synthetic leather on the seats and door panels feels more than adequate for a car in this price range. The faux carbon fiber elements add a sporty touch and are surprisingly convincing, contributing to an interior that feels well-designed and cohesive.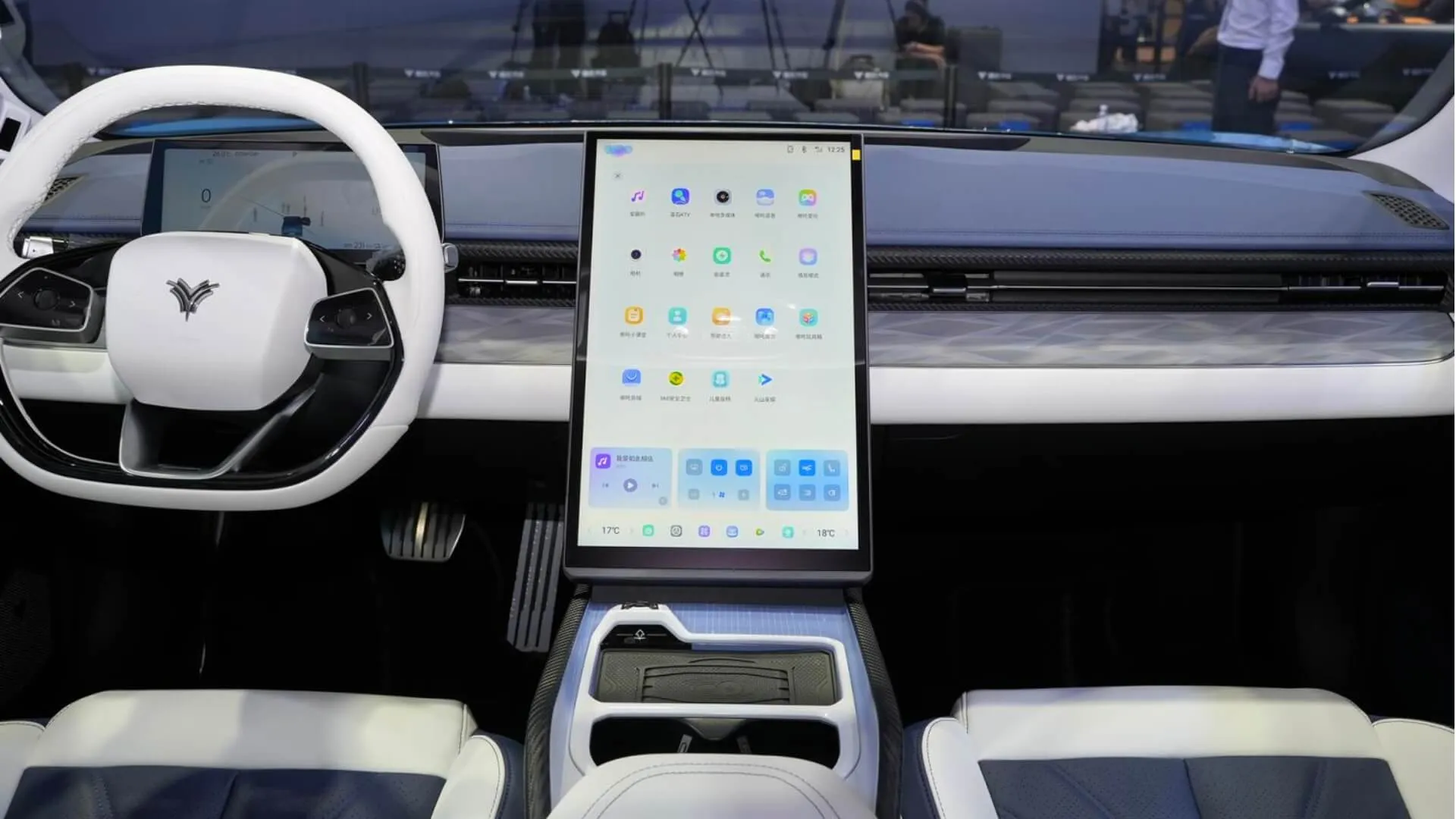 Tech-Savvy Features
The Neta GT is not one to skimp on technology, especially considering its target demographic of tech-savvy young buyers. The car features a 10.25-inch digital instrument panel that provides all the essential driving information in a clear and easily accessible manner. But the star of the show is undoubtedly the massive 17.6-inch central touchscreen, powered by a Snapdragon 8155 CPU. This screen serves as the control hub for various car functions, from navigation to entertainment.
Adding to the tech arsenal is a 12-speaker 'Unbranded' surround sound system that delivers exceptional audio clarity. The system is especially impressive in the mid-range frequencies and comes coupled with in-seat bass for a more immersive listening experience. Other standard tech features include ambient lighting, 4G connectivity, and a wireless charging pad, making the Neta GT a well-rounded package for the modern, connected driver.
Space and Storage
While the Neta GT is a sports car at heart, it doesn't ignore the practical aspects of daily driving. The front seats offer ample space, and the car provides a reasonable amount of interior storage for a sports coupe. However, the rear seats are a bit of a tight fit for fully-grown adults, particularly in terms of headroom and legroom.
Where the Neta GT truly shines is in its storage capabilities. The car boasts an impressive 347 liters of combined storage space, with 297 liters available in the trunk and an additional 50 liters in the frunk. This is quite commendable for a 2+2 coupe and adds a layer of practicality that is often missing in sports cars in this price range.
Neta GT Performance and Specs (Powertrain)
When it comes to performance, the Neta GT offers options that cater to a variety of driving needs and preferences. The car comes in different variants, each with its own set of specifications, but let's focus on the powertrain options that truly set this vehicle apart.
Battery and Range
The Neta GT offers two primary rear-wheel-drive (RWD) variants: the GT 560 Lite and the GT 560. Both of these models are equipped with a 64.27kWh battery and claim a range of up to 560km. For those looking to invest a bit more, the GT 660 variant offers a larger 74.48kWh battery with an extended range of 660km. This flexibility in battery and range options allows buyers to choose a model that best suits their driving habits and range requirements.
For those who crave peak performance, the Neta GT doesn't disappoint. The GT 580 is a dual-motor model that comes with an even larger 78kWh battery pack. This variant is designed for those who want the thrill of instant acceleration and high-speed driving. With a price tag of $31,000, it's still remarkably affordable compared to other performance EVs on the market.
Motor Specifications and Efficiency
The rear-wheel-drive variants come with a motor that delivers 170kW and 310Nm of torque. While these figures won't set any speed records, they offer a balanced and enjoyable driving experience. The all-wheel-drive (AWD) model, on the other hand, doubles the power output to 340kW and 620Nm of torque, allowing for a blistering 0-100kph time of just 3.7 seconds.
When it comes to energy consumption, the Neta GT sets a new standard for efficiency in the budget-friendly sports car segment. The car is incredibly economical, consuming just 13.7 kilowatt-hours per 100 kilometers (62 miles) which is almost equivalent to the 2024 Tesla Model 3 Highland. When converted to a petrol equivalent, this translates to an astounding 179 miles per gallon. Such efficiency not only makes the Neta GT an environmentally friendly option but also translates to significant savings on fuel costs over time.
Charging
Charging infrastructure and times are crucial factors for any electric vehicle, and the Neta GT is well-equipped in this regard. The car supports DC fast charging, allowing for a rapid charge from 20% to 80% in just half an hour. This quick charging capability is particularly beneficial for those who may need to recharge while on the go, making the Neta GT a practical choice for both city commuting and longer journeys.
For those who prefer to charge their vehicle at home, the Neta GT offers flexibility here as well. Home charging times vary depending on the battery size but generally fall within the 11 to 14-hour range when using a standard home charger. This makes overnight charging a convenient option, ensuring that the car is ready to go by the time you need it in the morning.
Neta GT vs Tesla Model 3
Tesla Model 3 has long been considered the gold standard, especially in terms of performance, autonomous driving features, and brand recognition. However, the emergence of the Neta GT offers a compelling alternative that warrants a closer look. Here's how the two cars stack up against each other in key areas:
One of the most striking differences between the Neta GT and the Tesla Model 3 is the price point. The Neta GT starts at just under $25,000 for its base model, while the starting price for a Tesla Model 3 is around $35,000. Even the high-performance dual-motor variant of the Neta GT comes in at about $31,000, offering significant savings compared to the Tesla Model 3.
While Tesla has been lauded for its impressive acceleration and top speeds, the Neta GT holds its own, especially in its dual-motor configuration. The all-wheel-drive (AWD) model of the Neta GT can go from 0-100kph in just 3.7 seconds, a figure that is competitive with the Tesla Model 3 Performance variant. However, it's worth noting that Tesla's software and autonomous driving features are more advanced, offering a more comprehensive driving experience.
Both cars are well-equipped when it comes to features, but they cater to different audiences. The Tesla Model 3 offers a minimalist interior with a focus on advanced tech features like Autopilot and a robust Supercharger network. The Neta GT, on the other hand, offers a more traditional yet sporty interior with a massive 17.6-inch central touchscreen and a 12-speaker sound system. While it may lack Tesla's advanced autonomous driving features, it compensates with a focus on driving engagement and sporty aesthetics.
Tesla has the advantage of a well-established brand and a more extensive service network, especially in the U.S. The Neta GT, being a newcomer and a Chinese brand, will need to work on establishing its market presence and service network to compete effectively.
Neta GT's Potential in the U.S. Market
As the electric vehicle market continues to grow in the United States, the entry of new players like the Neta GT could significantly impact consumer choices. While Tesla and other established brands have a strong foothold, the Neta GT offers a unique proposition that could resonate with American buyers. Here's how:
Affordability
One of the most significant barriers to EV adoption in the U.S. has been the high initial cost. The Neta GT, with its starting price of under $25,000, could be a game-changer in this regard. Its affordability makes it accessible to a broader demographic, including younger buyers and those looking for a second car.
Performance and Style
American consumers have a penchant for performance and style, and the Neta GT delivers on both fronts. Its sporty aesthetics and impressive performance figures could make it a hit among those who want an EV that doesn't compromise on driving excitement.
The U.S. is rapidly expanding its charging infrastructure, making it easier for people to consider EVs for their daily commute and even for long trips. The Neta GT's fast-charging capabilities and impressive range could make it a practical choice for American consumers.
Overcoming the "Made in China" Stigma
One challenge that the Neta GT will face is overcoming the "Made in China" stigma that often concerns American buyers. However, as Chinese brands like Nio and Xpeng have shown, quality and performance can win over skeptics. The Neta GT will need to focus on building a reliable service network and offering robust warranties to gain consumer trust.
Conclusion
In an electric vehicle market that's increasingly crowded with options, the Neta GT stands out as a true game-changer. It challenges the prevailing notion that electric sports cars must be expensive to offer the kind of performance, style, and features that consumers desire. With its eye-catching design, tech-loaded interior, and commendable performance figures, the Neta GT proves that you don't have to break the bank to drive a car that excites both your senses and your sensibilities.
Its competitive pricing makes it accessible to a broad audience, from young professionals to families looking for a stylish, second vehicle. The range of powertrain options allows buyers to choose a model that fits their specific needs, whether it's efficient daily commuting or high-speed thrills. Moreover, the car's impressive efficiency and fast-charging capabilities make it a practical choice for those looking to make the switch to electric without compromising on convenience.
The Neta GT also has the potential to shake up markets beyond its home country of China. Its blend of affordability, performance, and style could make it a hit in the U.S., especially among younger buyers looking for their first sports car. However, the brand will need to focus on overcoming regulatory hurdles and building a reliable service network to establish itself as a credible alternative to more established players.