German Automotive giant Mercedes-Benz and CATL- Contemporary Amperex Technology Co. Ltd, which is a Chinese battery manufacturing and technology company that specializes in the manufacturing of lithium-ion batteries for Electric vehicles have joined hands with a strategic partnership to create state-of-the-art battery technology. This a major step taken by Mercedes to initiate the high-volume electrification of the company's model portfolio. The luxury carmaker is speeding up its "Electric First" strategy with advanced C02-neutrally produced battery cells, modules, and systems supplied by the Chinese battery manufacturing giant.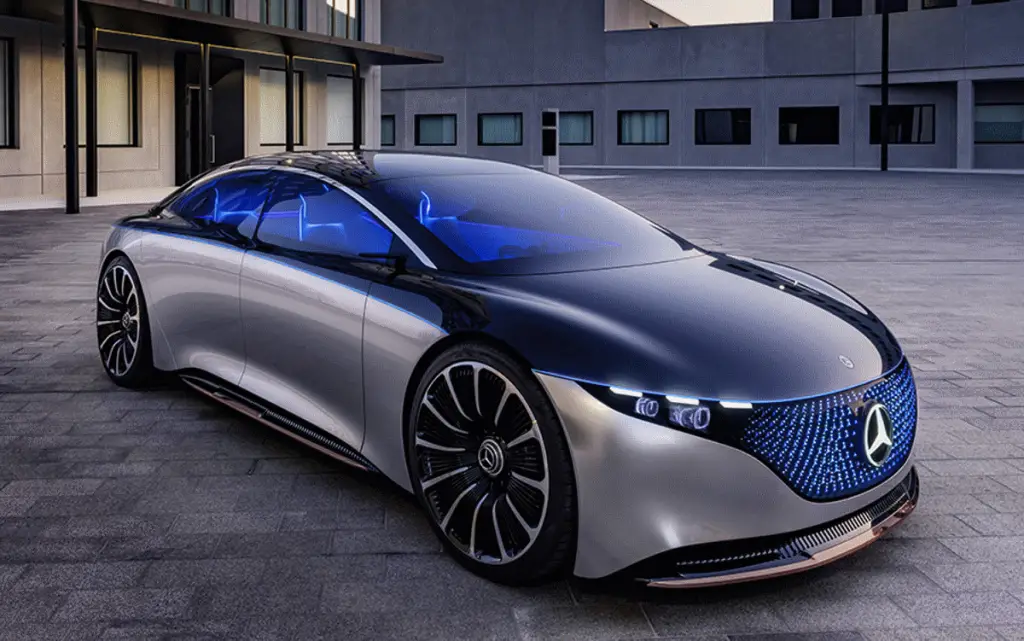 Mercedes-Benz and CATL team up to develop cutting-edge battery technology
According to conditions of their partnership, CATL will supply a plethora of battery technologies from cells across modules for Mercedes-Benz Cars to entire battery systems for Mercedes-Benz Van. There is a high degree of innovative technology configurations involved in this agreement, for example, CATL is providing its cell-to-pack design, which eliminates conventional modules and integrates the cells directly into the battery.
Markus Schäfer, who is a member of the board of Management of Daimler AG and Mercedes-Benz AG said "We intend to lead in battery technologies, so we are now combining our own research and development expertise with bold partners. We will integrate cutting-edge battery systems to create luxury cars with outstanding range, charging speed, safety, and sustainability. Working with CATL will see us accelerate our transformation towards carbon-neutrality," He further added "CATL will be a major supplier securing capacity for the next generations of our EQ products in the years to come.
Dr. Robin Zeng, Founder, Chairman, and CEO of CATL commented "Mercedes-Benz is a special and important partner to CATL. We are very pleased to further expand and upgrade the partnership for both parties' future development. Mercedes invented the car more than 130 years ago and has developed its technology with countless innovations. This combined with CATL's expertise in the battery will be a decisive step to both parties' electrification strategies," and both the companies can together collaborate on developing and delivering reliable, competitive solutions to promote worldwide e-mobility.
The development of battery cells used in vehicles is a very challenging task, the batteries comprise of highly complicated architecture, it has to be developed with world-class precision and intricacy as this will determine the performance, range and service life of electric vehicles. This partnership is crucial for Mercedes as CATL has the necessary expertise in manufacturing batteries for electric vehicles, and German car-maker can advance its development of current and future lithium-ion batteries. The companies have already commenced the work for the development of Mercedes's future battery generations, which will power its future line-up of cars that will launch in the next couple of years.
What is Mercedes aiming for, with this partnership?
The goal is to shorten development cycles of batteries, to improve the range of the future batteries by a significant margin, and reduce charging times. These are really ambitious goals and the proposed developments will surely attract more car buyers to go electric. Mercedes will be launching the EQS luxury sedan next year, the company is aiming for a long-distance range of more than 700 km according to the WLTP cycle and a doubling of charging speed compared to the current models, the EQS reportedly will be equipped with CATL battery cells.
Hubertus Troska, who is another member of the Board of Management of Daimler AG, responsible for Greater China said "Daimler will continue to strengthen its global competitiveness and enhance efficiency by working with strong and innovative partners to pursue our future strategy, including electric mobility. In China, we have established strong cooperation with key industry and technology players over the years that have contributed not only to our strong growth momentum but also brought efficiency in production, purchasing and research and development" and that Mercedes is pleased to bring its cooperation with CATL, to a new level and both companies will further integrate their partnership into Mercedes's "Electric First" strategy and sustainable development.
Mercedes Benz Ambition2039 Strategy
Mercedes has placed a lot of emphasis on its "Ambition2039" strategy. It is their long-term vision of a climate-neutral new passenger car fleet and its goal is to achieve CO2 neutrality. Both Mercedes and CATL has agreed to a carbon-neutral production of battery products, to minimize the carbon footprint of current and future vehicle generations. CATL is planning to use electricity from renewable energy sources such as wind, solar, and hydropower for its production. Mercedes and CATL have already commenced a joint pilot project using blockchain technology to bring in transparency on the emission of harmful gases and the proportion of secondary material along the battery cell supply chain. They are also planning on recycling dead batteries.
Conclusion
All this means that Mercedes will probably switch to an all-electric fleet in the coming decades, with stricter emission norms and fierce competition from firms like Tesla, most manufacturers will soon have to follow suit in order to be a part of cleaner and greener future.