Polestar isn't a name that rings a bell to many people around the world, however to motoring enthusiasts and people who keep themselves updated with the automotive news know Polestar as the performance division of the Swedish (although China-owned) automotive giant Volvo. It is to Volvo what AMG is to Mercedes and the M division to BMW. In short, they make the already brilliant cars made by Volvo faster and sportier. Now however Polestar has become a subsidiary brand of Volvo and is making cars under its own brand.
Polestar 2: Volvo's all-new EV and Competitor of Tesla's popular Model 3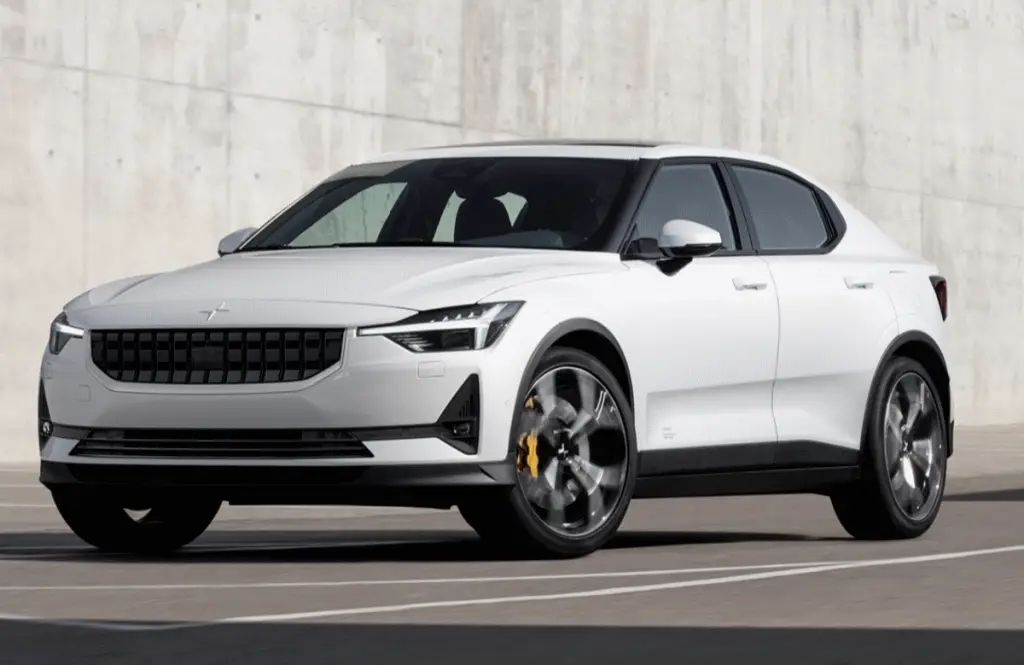 The Polestar 2 is the second model to be launched by Polestar after the limited production high-end Polestar 1 which was a plug-in hybrid. The Polestar 2 on the other hand is an EV and this is aimed to be a direct competitor to the Tesla Model 3. Tesla is a pioneer of electric cars as we know it today and even though it's a fairly new company they have established themselves as the market leader, so Polestar definitely has its work cut out.
The Styling
Polestar is sticking to an old school style with its boxy shape compared to the rounded and fluid design most car makers seem to prefer nowadays. Polestar 2 itself is a rather smart looking car but compared to Polestar 1, it might come off as a bit boring. It is evident that most of the design influence came from its sister brand Volvo, starting with the Thor's Hammer LED headlights and some of the body lines, but the designers of Polestar has made sure that it isn't too similar to the Volvo cars by giving it a different aesthetic appeal.
The car features frameless side mirrors, these when adjusted moves the entire housing and not just the glass. Unlike Volvo models that uses chrome extensively, Polestar has a less blingy design language. The car can be equipped with a Performance pack which comes with large 20-inch alloy wheels over the standard 19 inches, the pack also adds performance brakes made by Brembo with gold-painted calipers, the car does look much more attractive with this pack.
The Drivetrain
The Polestar 2 is only offered with a single battery size, a 78kWh which can be charged with DC rapid charger at a maximum rate of 150kW. This will be able to charge the car up from 0 to 80% in 40 minutes. You can also charge up using a Type 2 AC Connector at up to 11kW. The batteries are paired to two electric motors that produce a combined output of 402bhp which is quite punchy for a car in this class.
The claimed 0-62 mph (100kmph) is 4.7 seconds, now that is electric. There is no such thing as an Electric car with lag, EVs are hailed for their instant torque which has made them the best choice for traffic light drag races. Like most EVs with a dual motor setup, even the Polestar 2 is AWD so all that torque can easily be put on the road without any loss of traction and would also offer superior grip through the corners. Polestar however has told that they are planning to launch a two-wheel-drive version and a different battery size next year.
The Interior and tech
Unlike the exterior which doesn't come across as striking, the interior is absolutely classy. It has all the high-end tech you'd ever want and the quality of the materials used is top-notch. There is also the option of a completely vegan interior which means no leather or anything else that involves dead animals. Even the floor mats are made by recycled PET bottles to keep the Swedish school kids happy. If you're not so eco-conscious the car can be optioned with good old fashioned leather seats. Another interior highlight is the full-size panoramic sunroof from which you stare at the heavens above (just don't do it while you're driving).
The cabin is like most modern cars, It is very tidy with very few buttons, but for ease of use, there is a traditional gear selector even though its an EV and doesn't have a traditional gearbox and a volume adjuster. The main attraction inside is big a Tesla style portrait centre screen, it is 11.15 inches in size, and this the first infotainment system in a production car to use Android's own operating system. This is different from the traditional android auto found in cars as that uses OS of the phone paired to the infotainment, this comes with its very own Android OS. Even iPhones are compatible with this system.
The screen is subdivided into four sections which is customizable with apps available on the play store according to the user's preference. The voice assistant is available and can be activated with "Hey Google". With the screen, a multitude of the vehicle's functions can be controlled like lighting, regenerative braking and driver aids like the cruise control system. The car has an integrated navigation system powered by Google Maps which intelligently monitors your range and adapts your route accordingly and it will suggest routes with charging stations, this can be boon if you're a person who suffers from extreme range anxiety.
Overall the system has an amazing UI which is easy to use, with crystal clear graphics and quick to respond, the interior is a spectacular place to spend long distances in when you're off on that weekend eco-friendly road trip with your family.
Comparisons to Model 3 and final views
So is this car a serious competitor for the Model 3, at a starting price of £49,900, it is more expensive than an entry-level Tesla Model 3 RWD and with the WLTP rated range of 292 miles it has a lesser range compared to Tesla Model 3 Dual Motor long-range which has a claimed WLTP range of 348 miles, but real-world figures are often different from the manufacturer claimed range, so out there on the roads the lesser range will not be a deal-breaker.
Polestar's trump card is Volvo's years of car-making experience which can be seen in the superior quality of its interior over the Tesla which suffers from a few niggles, but make no mistake the Model 3 is a brilliant car and so is the Polestar 2, whichever one you choose there is a great chance that you'll be impressed. The world needs more EVs and Polestar 2 is a fabulous vehicle made by a brand that is known to make "the safest cars in the world" and it is an excellent alternative to Tesla Model 3.