A Long term Tesla owner Bjørn Nyland recently updated the software of his Model 3 to the newer 2020.20.12 version. Nyland happens to know his car much better than many other owners noticed that a few values didn't seem normal. Ongoing through the software information table after the update, in order to understand it better, he observed that some of the values indicated that Tesla might have enlarged its maximum battery size.
Tesla Increases its Maximum Battery Size to 205kWh in its Software
After receiving the update he went through the values that his car displayed. Although he wanted to see what changes his car has experienced, all the values were in the expected ranges expect a few that were way more abrupt than his assumptions. For instance, the State of Charge on his Model 3 showed it to be at 5%, but it was actually at 74%.
Nyland attempted to hypothesize the reason for this change in values. His assumption was that the application of 10-bit packages that were previously used resulted in the values being off, but the recent update he data package to 11-bit. He shared the data from the Nominal Full Pack value in his app, which read 72.6kWh, which was correct, but observed that the Nominal Remaining Value, which read 6.80kWh, was incorrect.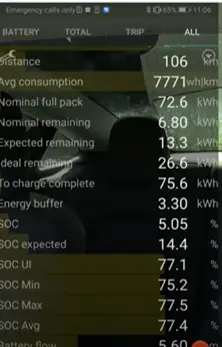 According to him, if the car has 74% SOC, he should have at least 60-50 kWh remaining. The numbers now have been shifted by one bit forward. Tesla represented a nominal full pack with 10-bit, earlier which was now 11-bit, he explained.
He further explained that with 10-bit, up to 1,024 can be represented, which is the highest number, and then they have a point one precision on the capacity. Until now, it can be estimated that it was able to represent 102.4kWh. Currently with 11-bits, now represent double…almost 205…204.8kWh.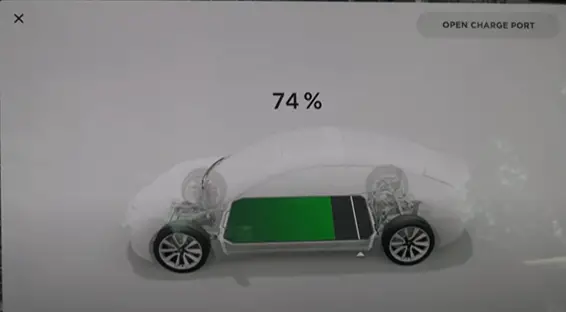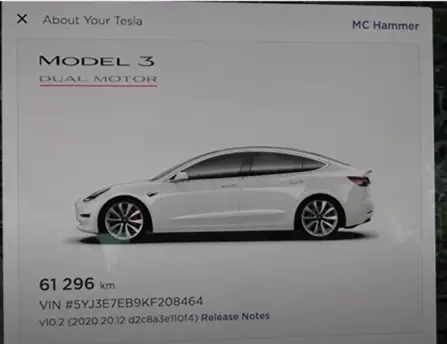 Nyland further assumed that Tesla is preparing for a bigger battery pack. If chances to be believed state that it can be in favor of the Cybertruck or the Roadster 2.0. Many of his viewers give the impression to agree with his speculation.
The  Cybertruck and the Roadster 2.0 obviously need bigger battery packs owing to the performance and usability they are supposed to deliver. The battery installed in the Model S, Model 3, Model X, and Model Y may not be compatible to deliver the needs of the Cybertruck and the Roadster. Three years ago while talking about the Tesla Roadster 2.0, Elon Musk mentioned a high battery system to have a 200kWh battery pack will be a suitable option.
It is more likely that this size battery will go with the Tesla Cybertruck production, specifically the tri-motor variant. Musk's plan indicates that Cybertruck production would start before the Roadster 2.0, hence Tesla is in the middle of looking for a dedicated factory to build its Cybertruck and Model Y.
According to the mentioned video, Nyland is seen using an Onboard Diagnostic App which allows him to see his car's status on his phone. He had mentioned there that he has observed some of the signals read by his OBD app to have been changed after the update by Tesla.  He specifically mentions a few variables like voltage that remains unchanged after the update. Battery current, Discharge power, Max Regen power, and many other values are observed to correct as well. Although some have shifted in values like the state of charge which shows 5 % it actually is 74%.  He further mentions that all these shifts in values are probably to make the system capable to work with an increased maximum capacity that is double previously available. He states that the Roadster 2.0 is not coming anytime soon so probably this upgrade will be helpful in advancements of their flagship models like the Model S and the Model X.
Final Thoughts
Tesla has promised too many big products ahead but there are possibilities that fulfilling those promises may experience some delays. Musk may slide these new significant upgrades to its flagship models in order to fill that gap. Tesla has always been strategically ahead to maintain its position in the EV market. If these speculations are true then any delay in the launch of the Cybertruck or the Roadster 2.0 might not be any loss as there may be some other innovative additions to the Tesla lineup.