In a shocking incident, a Tesla Model S lost control and crashed into a tree while in Self Drive mode. The accident and the subsequent fire claimed the lives of both people who were travelling in the car.
Tesla Model S crashes into a tree while in Self Drive Mode, both occupants killed in the accident.
The accident occurred at around 11:25 pm on Sunday, 18th April 2021. The car was travelling at a high speed when the accident occurred. It reportedly lost control on a curve and went straight into a tree alongside the road. Neither of the two occupants was sitting in the driver's seat, with one in the passenger's seat and the other in the rear. This meant that neither man could do anything as the car veered off the road and into the tree.
This is yet another accident where a person has lost their life due to the failure of the autopilot system. Tesla has been one of the major advocates of self-driving cars and even released a Full Self Driving (FSD) feature in beta form in January this year. While the feature did well initially, such an incident can throw the entire plan of self-driving cars into scrutiny.
This incident occurred while the car was in Autopilot mode. Autopilot has been one of the defining features of Tesla cars for a long time now. This feature enables the car to temporarily drive itself at a very basic level. It takes control of the accelerator, brake and steering wheel. However, Tesla recommends that there should always be a person sitting in the driver's seat even with this function operative. There is a requirement for drivers to lightly hold the wheel from time to time as a message to the car that they are behind the wheel. There have been plenty of workarounds for this, with accessories coming up that 'grip' the wheel so that owners don't have to.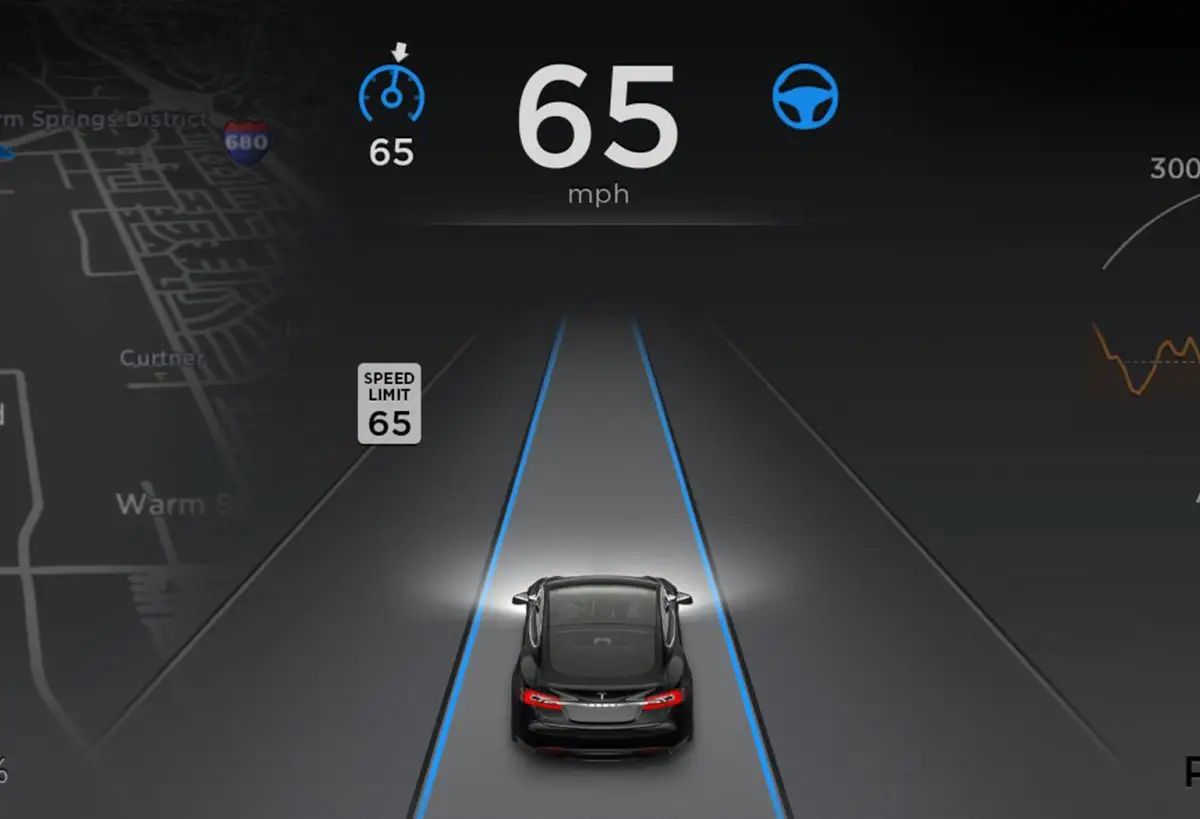 Tesla's Autopilot system at work
However, it is not recommended to do something like this as it can cause accidents like the one that occurred yesterday. The police have said that the car was travelling at a high speed. Subsequently, it hit a tree and then burst into flames. The occupants lost their lives in this fire.
No information about the occupants has been released so far. Tesla hasn't commented on this incident either. This is surely going to be a massive headache for the carmaker as they will have to defend their Autopilot system yet again. Elon Musk has repeatedly said that Tesla cars can drive themselves reliably. However, such horrific incidents often create doubts in the minds of people around the world.