Tesla plans to bolster its armory of sensors by adding a 4D-radar. The radar has twice the range compared to the already existing radars and other sensors. The radar will naturally improve the efficiency of Tesla's self-driving mode.  Tesla had recently announced a new "vector-space bird's eye view" is coming to Tesla vehicles under the FSD package. Tesla always had a vision for their cars to have complete autopilot mode. That vision, as expected, is being achieved step by step.
Tesla To Add Better Range 4D-Radar To Improve Efficiency Of Self-Driving
The first mention of autopilot mode came back in 2013 and as the latest as of December 28, 2019, on Tesla's order page for the "Enhanced Autopilot" and "Full Self-Driving Capability"  option was available. The features under these packages include:
Navigate on Autopilot
Auto Lane Change
Auto-park
Traffic Light and Stop Sign Control
Bird's eye View
Auto-steer on city streets is expected to be added soon.
Therefore, the addition of such cut-edge sensors and radars take Tesla a step closer to the complete auto-pilot modes.
Why Radars Over LiDAR?
Tesla has started offering certain self-driving features for almost a decade now. What is interesting to notice is that never have they integrated LiDAR. LiDAR s or light detection and ranging is a popular remote sensing method used for measuring the exact distance of an object on the earth's surface. LIDARs compared to RADARs are supposed to be a cut above when it comes to detecting surrounding. Ford, GM Cruise, Uber, and Waymo are just some of the companies that have relied on LiDAR. However, Tesla CEO Elon Musk is not a fan of LiDARs.
Last year on autonomy day Elon said, "LiDAR is a fool's errand. Anyone relying on LiDAR is doomed. Doomed! [They are] expensive sensors that are unnecessary. It's like having a whole bunch of expensive appendices. Like, one appendix is bad, well now you have a whole bunch of them, it's ridiculous, you'll see."
"LiDAR is lame," Musk added. "They're gonna dump LiDAR, mark my words. That's my prediction."
Initially were expensive but in recent years the price has reduced significantly. Despite this, Musk doesn't plan to use LiDARs any time in the future. Musk reiterated his thoughts on LiDAR recently. He said, "I mean totally free, well, I think even if it was free, we wouldn't put it on."
Tesla has always relied on multiple cameras and RADARS for self-driving. Since 2016, eight surround cameras around its vehicles complemented by 12 ultrasonic sensors and front-facing radar have been used by Tesla.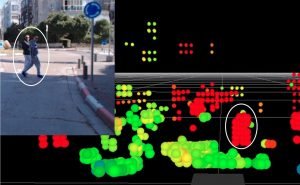 Why Is Tesla Upgrading Its Radar System?
Tesla hacker named Green revealed that Tesla is updating its RADAR. Green has become famous for his Tesla leaks about updates, technology being used, etc. Recently, Green had revealed the use of mysterious in-car cameras onboard the Tesla Model 3 and Model Y. Through Twitter Green shared that Tesla was working on new sensors and RADARS. They planned to develop this in-house. Elon apparently was pushing for "higher resolution, 2x longer range". However, these in house solutions have failed or are way behind the schedule for the Autopilot 2.0 that Tesla wants to launch. This might have led Tesla to outsource the RADAR. Green also revealed the company that might be the supplier of this 4-D RADAR.
The vendor appears to be Arbe Robotix and their website has a bunch of material that many of you would find resembling output of a sensor that Tesla cannot include due to perceived loss of face. https://t.co/364G43oXvJ pic.twitter.com/EtDFRzuxdj

— green (@greentheonly) October 22, 2020
Arbe Robotics is an Isreal based company founded in 2015. Arbe Robotics offers a patent-pending chipset solution that empowers automakers and Tier 1 companies with a sensing solution 100 times more detailed than any other radar on the market. The name of the RADAR system in Phoenix. According to their website:
"Phoenix, Arbe's radar chipset solution, services real-world driving needs by identifying, assessing, and responding to challenging scenarios from the common to the exceptional with 4D ultra-high-resolution real-time imaging. No matter the speed, elevation, proximity, size, or surrounding weather and lighting conditions, Phoenix differentiates true threats from false alarms to ensure a safe road ahead for drivers, pedestrians, and other vulnerable road users."
The Arbe Robotics Phoenix 4D Radar System
Tesla has been using the Continental's ARS410 automotive radar with a range of 160 meters (525 ft). The new 4D RADAR system has a range of 300 meters according to the company. Arbe claims that their chipset easily picks up smaller entities. These entities include pedestrians, bicycles, and motorcycles. The chipset is fully customizable. Companies planning to use the chipset have the flexibility to scale resolution, range, and field of view functionality. This makes the chipset a great choice for vulnerable drivers (to get alerts when they are close to the above-mentioned entities). It also seems to be a good option to enhance self-driving features.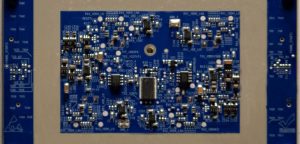 The Takeaways
The positive takeaway from the news is the increased reliability of self-driving. The chipset offers double the range and this will definitely benefit the upcoming autonomous features. Customers can expect better self-driving performance and improvements in existing autonomous features.
The negative takeaway, if we want to dig deep into the matter, Tesla failed to produce this chip in house. Thus, Tesla outsourced the 4D RADAR chipset.