Businesses always thrive from healthy competition and good relations, this seems to be the case with Volkswagen and Tesla. A local German media outlet has reported that on Thursday, Elon Musk, CEO OF Tesla had a special meeting with Herbert Diess the chairman of the management board of Volkswagen Group.
Tesla CEO Elon Musk Meets Volkswagen CEO, Test Drives Volkswagen ID.3
The purpose of this meeting
Tesla, the spearhead of the current EV market have gained rapid success through their unique and efficient designs, technologies, and manufacturing units. The Giga Factory is the epitome of these ideas. The Giga factory is Tesla's birthed Manufacturing plant capable of producing batteries, battery packs, and powertrains for use in Tesla vehicles, and also assemble the Tesla Model Y.
The fourth such Giga Factory was announced in 2019 by Elon Musk and is expected to be functional by 2021. On Thursday, Musk paid his first visit to the Giga Berlin, as it has come to known. He said, "We want to make this a really fun place to work," he said, adding that construction at the site near the A10 was moving very quickly.
???Giga Berlin Mannschaft???
Vielen Dank für Ihre hervorragende Arbeit an Giga Berlin!! pic.twitter.com/KVo5mBfnXt

— Elon Musk (@elonmusk) September 3, 2020
"You can see how fast the progress is," Musk added. The tech expert said he wanted to produce "cool cars" there and said it would become "the most important car factory in the world"
"When do we get the rave cave here? It's going to be great," said Musk. He also praised the new location. "Germany rocks," he said. Musk also visited the pharmaceutical company Curevac GmbH, as well as several politicians during his 3 day Germany business trip
After the visit to the factory, Musk was expected to fly back to the USA. Elon Musk's private jet, the "Gulfstream G650", took off from Berlin-Schönefeld Airport the plane landed at Braunschweig Airport. The reason for the stopover was a visit to VW boss Herbert Diess. Just hours before the meeting, Musk told fans outside Gigafactory Berlin that he thought Volkswagen was doing a lot for electrification.
The meeting was confirmed by Volkswagens representatives. In the two hour meeting with Volkswagens boss, Elon Musk test drove his direct EV competition the Volkswagen's electric model I.D 3. Elon Musk also inspected the I.D.4, Volkswagen's electric SUV which is set to launch at the end of this year, just a year after Tesla launched its Cybertruck.
Between the lines of this visit to Volkswagen
In 2015, everyone on the globe was talking about Volkswagen but not in a positive way. Volkswagen, the biggest car manufacturers in Europe were accused and proven guilty, by the Automotive Research Association of India (ARAI), of manipulating their emission reports. The Wolfsburg based company arguably the most revered Auto manufacturers were humiliated by this situation but Volkswagen has almost turned the situation on its head within 5 years.
Since 2015, Volkswagen has made positive strides in their Go Green campaign. They have pulled out of Combustion Motorsports events such as World Rally Championship (which they had won every year since 2013), the Dakar Rally (3 straight wins since 2009), and the 24 Hours of Le Mans (13 wins with its Audi and Bentley brands in the 15 years before 2014). However, the standout of this campaign has been the birth of the Volkswagens Electric line of production cars called the Volkswagen's I.D. Project.
Herbert Diess the chairman of the management board of Volkswagen Group is a long term fan of what Tesla and in particular Elon Musk has done this sector.
On a Linkedin post in July, he said: "Elon Musk delivers results that many did not think possible. They show: you can be profitable with electric cars. As one of the few car manufacturers (Porsche AG also, for example), Tesla will drive through the corona crisis without a quarter of losses." For a long time, the mindset at Volkswagen has been to become the largest name in the EV sector not just in Europe but across continents. They plan to go completely electric by 2026. This inner revolution will undoubtedly put the emissions scam as a blip and Volkswagen will regain their respect. Relations with companies like Tesla may accelerate this process.
The flip side of the coin
The above mentioned green revolution by Volkswagen poses a threat to every company in the EV sector. There are several reasons which make this a legible concern:
Volkswagens superior manufacturing techniques for their combustion sector.
Volkswagens Group which controls Audi, Bentley, Bugatti, Lamborghini, Porsche, SEAT, Škoda, etc.
Also their non – tangible but very evident mindset towards changing others perspective of their company
Volkswagen's I.D. Project has already launched their first production model the Volkswagen I.D 3, its specs have been highly regarded by experts and are considered as a direct competition to Tesla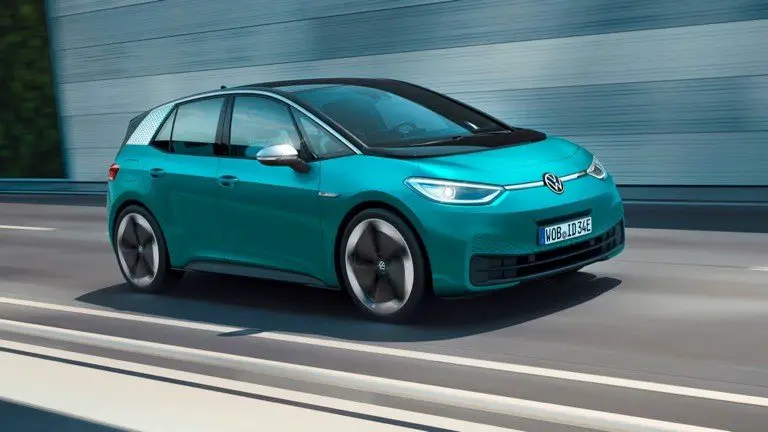 | | | | | |
| --- | --- | --- | --- | --- |
| I.D 3 VARIANT | BATTERY CAPACITY | RANGE | 0 to 100 km/hr | Top Speed |
| PURE | 48 kWh | 230 – 330 km | 10 sec | 160 km/hr |
| PRO | 62 kWh | 300 – 420 km | 9 sec | 160 km/hr |
| PRO S | 82 kWh | 390 – 550 km | 7.9 sec | 160 km/hr |
The second production car of the Volkswagen I.D Project, the I.D 4, an electric SUV is expected to launch by the end of this year. The Volkswagen I.D 4 also boasts stellar specs
| | | | |
| --- | --- | --- | --- |
| BATTERY CAPACITY | RANGE | 0 to 100 km/hr | Top Speed |
| 82 kWh | 420 km | 7.5 sec | 160 km/hr |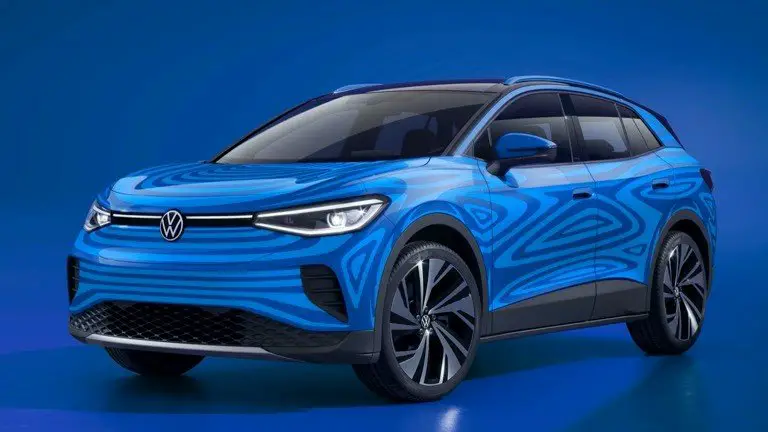 This emergence of Volkswagen in the EV sector could also be a reason that might have prompted Elon Musk's meeting with Herbert Diess.