Back when electric vehicles had just entered the market, they were mostly small hatchbacks. This was mainly because of the low range in the first-generation electric vehicles. But now, with exponentially progressing battery technologies, electric vehicles have become a real-world alternative for combustion vehicles. Many long-range electric vehicles offer decent performance capabilities too. So, thanks to the instant torque, your electric vehicle could offer you a nice zing in the drive, while also going quite a distance between charging breaks.
But the other side of the spectrum still remains in the dark when it comes to purely electric vehicles. These are high-performance cars, which focus more on delivering gut-wrenching performance than on longer range. This may soon change, however, with electric supercars, such as Volkswagen ID.R and Tesla Roadster in the making. And joining them is the Italian supercar brand, Lamborghini.
This comes as a bit of a surprise, considering how vocal Lamborghini has been against the electrification of supercars. In 2018, the company's CTO Maurizio Reggiani had said:
"Our target is to deliver a super sports car, and these specifications don't exist with a battery package in terms of energy and power."
However, now that batteries have evolved to give a lot more energy and power than before, Lamborghini has finally decided to cave. And this also has a lot to do with many countries announcing bans on exclusively combustion models in the coming decades.
Lamborghini's Electrification Plan – Direzione (Towards) Cour Tauri
Most of the electrification plan is about hybrid powertrains. CEO Stephan Winkelmann explained this plan in detail. He said that Lamborghini will dedicate the second part of this decade to full-electric vehicles. There is also a vision for a fourth model by 2030, which will join Aventador, Huracan and Urus in the current lineup. He reiterates that electrification will not cannibalize the current Lamborghini brand. It will focus on technological innovation oriented towards remarkable performance. Positioning the new product at the top of the segment has always been, and will also be, at the top spot on their priority list.
Of course, this plan also comprises a huge investment plan into electrification technologies and resources. The company has announced a $1.8 billion plan, which is its largest in history, to shift away from combustion. This will be spread out over 4 years.
Lamborghini's main aim is to cut carbon emissions by 50% by the beginning of 2025. This will include using the carbon-neutral site at Sant'Agata Bolognese in Northern Italy. The site has been free of CO2 emissions since 2015 and is the location of the Lamborghini Museum.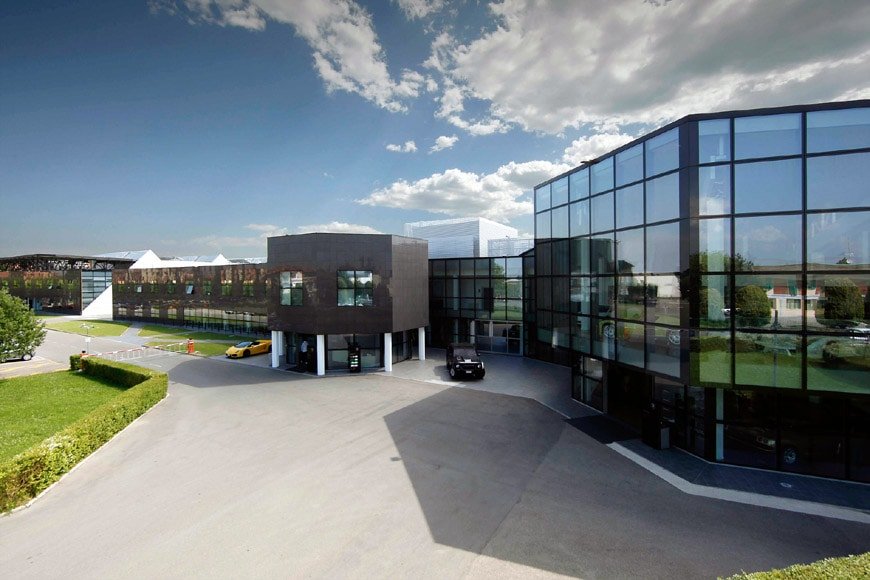 The Three-Step Plan to go Electric
The electrification process will happen in three steps. The first is, ironically enough, a celebration of its combustion engine from 2021 to 2022. A hybrid transition will follow with the first hybrid series production car in 2023 and the electrification of the entire fleet by end of 2024. This will mean that there will be no exclusively-combustion Lamborghini model produced after 2024. Finally, the Italian supercar-maker will produce a dedicated electric vehicle in the second half of the decade.
The first step of the plan is to support Winkelmann's statement of "not cannibalizing the brand". Lamborghini will announce two new models to replace Aventador and Huracan by the end of this year. The Aventador replacement will still sport a V12 engine, but Huracan's successor will have a twin-turbocharged V8 instead of a V10. According to some senior engineers, both cars will have electrically powered front axles to blend hybrid assistance to the IC engine. Urus, their only SUV, will also get a plug-in hybrid powertrain soon.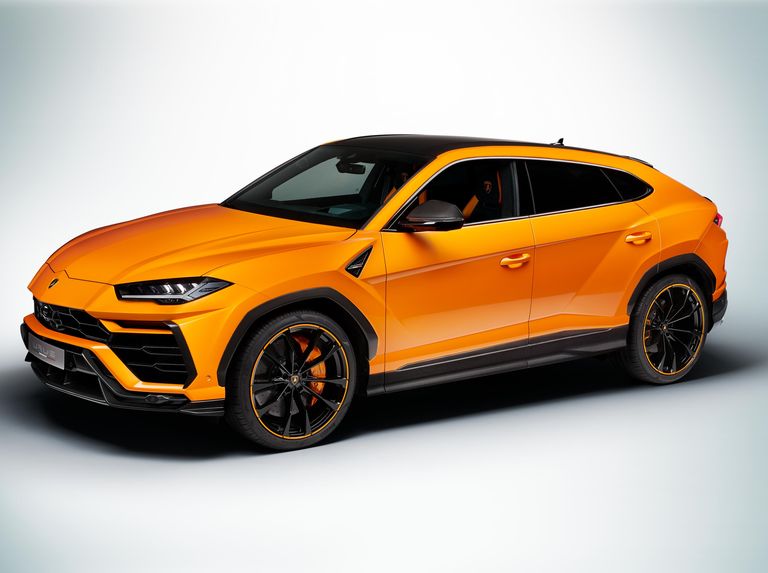 The second step will fuel the company's initial attempts to develop a hybrid series production car. This timeframe will be crucial for engineers to learn how to develop high-performance vehicles while compensating for additional weight provided by the battery pack.
The fully electric model will arrive in the second half of the decade. While Lamborghini hasn't really decided on a design configuration, Winkelmann said they will try to have a car that is a four-seater two-door like the GT cars of the Fifties and Sixties.
Is Lamborghini a Little Late to Begin Electrification?
Many companies had already begun the development of electric powertrains and battery technologies a few years ago. The result is that 2021 is one of the biggest years for electric vehicle launches. Now, if Lamborghini has just started developing hybrid and electric powertrains, is it a little too late to jump on the electric bandwagon?
The answer is yes. But that doesn't necessarily hamper Lamborghini's progress, as it has a few things working in its favor. Firstly, being a part of the Volkswagen Group has its perks. The Italian brand can benefit from the progress that other brands under the VW umbrella have made. Porsche and Audi have together designed a performance electric platform, known as Premium Platform Electric (PPE). This will be a big help for Lamborghini.
Furthermore, Lamborghini's target market still doesn't have a lot of demand in the electric segments. There are very few electric supercars out there right now. Many people are waiting for Tesla Roadster, but there are more people looking for practical use of electric vehicles than extreme performance capabilities.
So, hopefully, by the time there is a demand for electric supercars, Lamborghini will be well on its way to offer a high-performance electric model.