Electric vehicle enthusiasts love to read about drag races, don't they? We have seen passenger electric vehicles take on combustion supercars and make them break a sweat in drag races. On some occasions, electric vehicles also beat these supercars. It's fun to watch the heavyweights from the gas-guzzling category take on 'simpletons' from the electric mobility segment. But that's the secret – even the simplest of electric vehicles have the capabilities of challenging some big names when it comes to acceleration.
A similar contest panned out recently, where Kia's latest dedicated electric vehicle, the EV6, took on some rather impressive names from the supercar segment. The race consisted of Lamborghini Urus, Mercedes AMG GT, McLaren 570S, Porsche 911 Targa 4, Ferrari California T. And the Kia EV6 GT took the fight to these names in a quarter-mile drag race.
And quite surprisingly too, the EV6 managed to beat almost all of them. The McLaren 570S won the race by a car's length, but the EV6 was a close second, after having led the race for the most part.
Now, let's take a look at the specs of each of these monsters.
Lamborghini Urus
The Urus is a four-door SUV with an all-wheel-drive transmission. Fitted with a twin-turbocharged 32-valve V8 engine, it has an engine capacity of 3996cc. It gives an output of 641 hp and 850 N-m of torque. This allows it a 0 to 60 mph (96.5 kph) acceleration timing of 3.2 seconds. The quarter-mile timing is 11.4 seconds.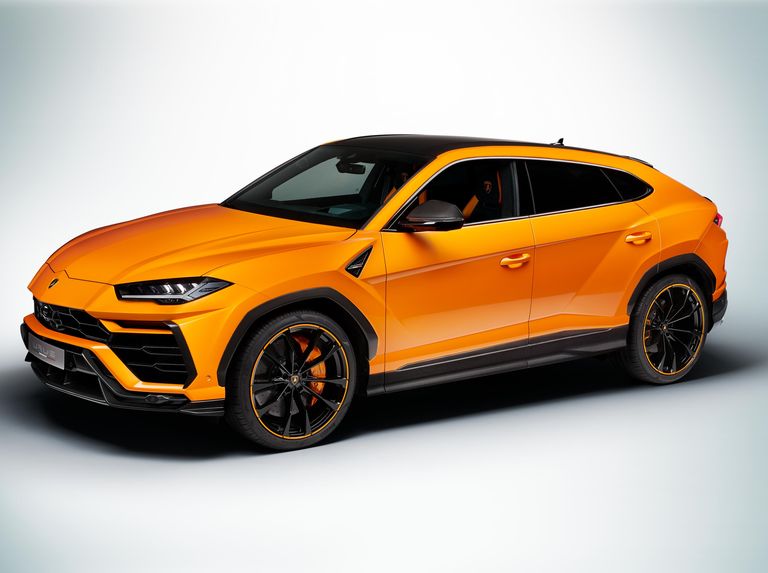 Of course, being an SUV, it has a seating capacity for five people. The Urus starts at a price of $203,995.
Mercedes AMG GT
The AMG GT is a two-passenger two-door sports car from the German brand. With a twin-turbocharged 32-valve V8 engine, it spews out 720 hp and provides 800 N-m of torque. The engine capacity is 3982cc. It can reach 60 mph (96.5 kph) from rest faster than the Urus, getting there in 2.9 seconds. The quarter-mile timing is 10.4 seconds.
Such an impressive performance does not come cheap, though. The AMG GT starts at roughly $400,000.
McLaren 570S
Loaded with a twin-turbocharged V8 engine, the 570S is a mid-sized supercar. It gives out 562 hp and 600 N-m of torque. The engine has a capacity of 3800cc. It has an acceleration timing of 3.2 seconds and quarter-mile timing of 10.7 seconds.
The McLaren 570S starts at $195,000, while the Spider variant goes as high as $211,300.
Ferrari California T
This is one of the older vehicles in this lineup, with a 2017 launch stamp. It still packs a punch, with a 3900cc V8 engine. The power output is 552 bhp with a torque of 505 N-m. It can accelerate to 60 mph (96.5 kph) in 3.3 seconds and completes a quarter-mile in 11.7 seconds.
While it has a 2+2 seating arrangement, the rear seats are best kept reserved for luggage. Being a Ferrari, the California T is quite expensive, costing $206,473 even after 4 years of being on the market.
Porsche 911 Targa 4
The Porsche is perhaps the most underwhelming one from among all these vehicles in terms of specs. It also has a 2+2 passenger arrangement with a 3000cc flat-6 24-valve engine. The power output stands at 379 hp with a torque of 450 N-m. Porsche has given a range of timings for the acceleration and quarter-mile. It is between 3.0-3.8 seconds for 0 to 60 mph and 11.3-12.0 seconds for the quarter-mile.
This is also the cheapest vehicle of this lot (apart from the EV6 obviously), starting at $120,650.
Kia EV6 GT
Of course, we have to take a look at the EV6 as well. After all, that is the epicentre of our discussion. The EV6 GT is Kia's top dog for their newest electric vehicle. These premium variants from sporty electric vehicles are always the ones to watch out for. They combine the other aspects of electric vehicles such as range, storage space and spacious interior with beast-like performance.
The EV6 GT gives out an impressive 577 hp and 740 N-m of torque. It completes a quarter-mile in 11.1 seconds while reaching 60 mph (96.5 kph) in 3.5 seconds. And it can comfortably seat five people, something that only the Urus can boast of in this competition. Of course, the Urus costs a little less than four times what the EV6 GT does. The starting price for Kia's top-end version of this crossover is $55,000.
Our Opinion
It is always interesting to see electric vehicles go up against combustion vehicles in drag races. The instant torque produced by the motors helps them to take a quick lead, which is exactly what happened in this race. Now, this lead might get squandered at higher speeds unless the electric vehicle has a multi-speed transmission system like the Porsche Taycan. Nevertheless, practically speaking, electric vehicles offer much quicker acceleration than their combustion counterparts. And when I say counterparts, I don't mean comparing an electric crossover with a combustion supercar. I'm talking about price. I'm sure no $50,000-combustion vehicle can challenge any of the vehicles toppled by the EV6 GT in this challenge. So when it comes to specs vs cost, it is quite clear who is moving ahead.
You can watch the video of this drag race here: