Ever since there have been significant developments in Apple's Project Titan, everyone is waiting for any new developments. As of now, the latest bit of news is the possibility of Apple getting together with the Magna-LG partnership. That was over a month ago, and so, we decided to compile the answers to most of the big questions about the Apple car.
Almost all of us know that Apple is working on vehicular technology for almost seven years now. They have made a lot of changes to the plan for setting foot in one of the biggest industries. We still don't know what their final plan, or final product, is. But one thing is for sure. If Apple does end up bringing a car to the market, it will fill it up with innovative technological tidbits, and challenge some of the biggest names in the industry.
Why is Apple getting into the Automotive World?
The first and foremost question is why is a technological giant like Apple getting into the automotive world. And the answer is quite simple – it is the shift of the automobile industry towards electric mobility causing this. Apple, in fact, isn't the only technology company doing this. Xiaomi and Huawei are two other smartphone-producing companies getting into this business. In fact, Sony has already developed a testing prototype for understanding the different aspects of building a car.
The simple explanation for this is the autonomous vehicle technology coming up in electric vehicles at a very high rate. Autonomous vehicle technology has a lot to do with software capabilities, and that is the main reason why technology companies are entering the industry. Furthermore, with a little help from manufacturing companies, these companies, like Sony and Apple, have the option to actually develop an entire vehicle rather than simply providing software support.
Finally, we know that Apple already makes a lot of money selling iPhones. The profit margin for a car is higher than that for a smartphone, and with modern electric vehicles having a huge software base, it is not a bad move for any technology company to get into this business.
What is Project Titan?
Project Titan began in 2014 with a handful of employees. Apple had entered into a deal with Lexus, using their SUVs for testing its autonomous systems. They made a $1 billion investment in Didi Chuxing in 2016, a ride-hailing service company that dominated 80% of the Chinese market at that time. Uber then merged their Chinese operations with Didi Chuxing, further increasing the value of Apple's investment. They then purchased Drive.ai in 2019, which is an electric vehicle start-up.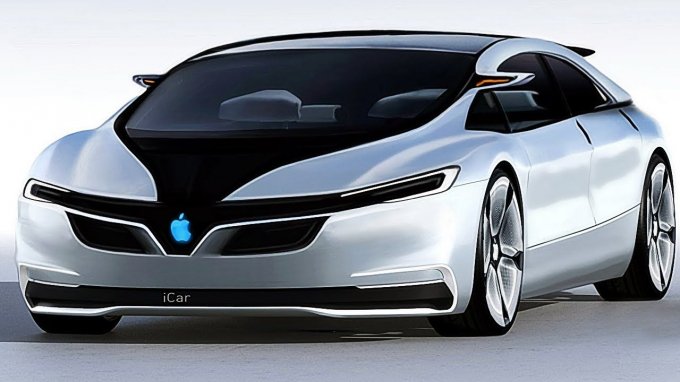 All this is about business, investments and research. But the biggest problem right now is what exactly Apple plans to do in the automobile industry. It could be an actual Apple car or just driving tech which one can integrate with their existing vehicles. Maybe they could collaborate with an existing automaker (read Hyundai) and just provide the technological components, such as a self-driving suite. Finally, it could also be a self-driving taxi fleet like Tesla and Waymo plan on starting.
When the project began back in 2014, the plan was to launch a vehicle by 2019 or 2020. However, there were a lot of tussles at the top level of leadership regarding the vision of the project. Project leader Steve Zadesky left the company, but according to sources, the design and technology development kept on going.
Possible Collaborations in the Past
There was a point when Apple was considering BMW as an automobile partner for their vehicle. They planned on using the i3 as a base concept for the Apple car. However, in two separate incidents with BMW and Daimler, there were strong disagreements regarding the usage of data and taking the lead on the project.
Apple also reportedly has a "top-secret lab" in Berlin where 15 to 20 high-profile people work on "Apple Car" concepts, manufacturing partnerships, and sales/governmental obstacles. It is possible that one of the manufacturing partners being considered is Magna Steyr. However, there were many obstacles pulling Apple away from manufacturing its own vehicle. The automotive supply chain was one of the major ones. While Apple has no problems controlling the supply of components for electronics such as the iPhone, the same is not true for a car. They also realised that it would be difficult to partner up with automobile part vendors, considering that the Apple car would be an expensive project and the initial supply would be far less than normal automakers.
Current Links
Apple is currently looking at the LG-Magna partnership for its manufacturing needs. LG is one of the biggest companies in the South Korean market. The company has interests ranging from electronics, including smartphones, to home appliances. They have also previously supplied motors, battery packs and other components to GM's Bolt EV. Magna, on the other hand, is a Canadian mobility technology company. The company's segments include body exteriors & structures, power & vision, seating system and complete vehicles. They have a lot of experience when it comes to production, which makes them a key partner in this deal. They are also planning to expand operations to North America to focus on electric vehicle production.
Apple Getting Desperate for Manufacturing Partners
There were rumours about links between Apple and Hyundai. However, Apple has made it clear that the electric vehicle will be branded solely as Apple's. The partners involved in the development of the vehicle will simply be links in the supply chain. This was one of the reasons for Apple's deal with Hyundai to fall out. The South Korean automaker did not wish to be reduced to mere supply chain manufacturers. Both LG and Magna, on the other hand, do not have a significant public-facing relationship in the car industry. Hence, they are likely to be more amenable to Apple getting the glory.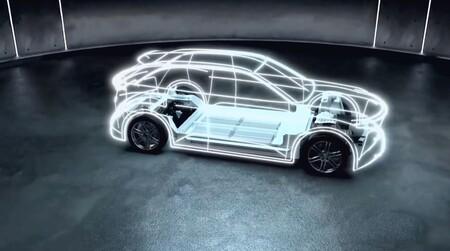 There are also talks about Foxconn getting the contract for the development of this Apple car. Apparently, Apple is a little desperate for finding a manufacturing partner. Foxconn is Apple's manufacturing partner for iPhones and they are expanding their business and looking to enter the electric vehicle development field. It already has partnerships with Fisker and China-based Geely. The plan is to develop electric vehicles. Whether or not it will be for Apple, remains to be seen.