Electric vehicles have challenged the combustion vehicles in the past few years. This is more prevalent in the luxury vehicle segment. Automakers find it easier to match the prices of combustion vehicles when they are in the range of $80,000 to $100,000, or even higher. It is the $25,000 to $30,000 segment, however, that the electric vehicle market is yet to crack. This is because of the high manufacturing prices of batteries and motors, which prevents electric vehicles from competing with the gas-guzzlers. But all this is set to change, with heavyweights such as Tesla and Volkswagen starting to realize the need for cheaper electric vehicles.
Volkswagen And Tesla In $25,000 Electric Car Competition
Both of these companies have started exploring this segment of the market. Tesla had announced on Battery Day (22nd September) that they will be bringing an electric car which will cost $25,000. Volkswagen has also announced that they are bringing a "small BEV" to the market, ranging between $24,000 to $30,000.
Details Of These Ventures
Tesla has already built a base, with four vehicles already in their roster and two upcoming ones as well. With Gigafactories built in Nevada, Shanghai and Berlin and a few more coming, they have the production capabilities for a few more models. And with the battery research team in Canada making a lot of progress, they also have a lot of new battery tech coming.
When Tesla announced that they will be building a $25,000 vehicle, the mentioned timeline was 3 years. Elon Musk had said, "Tesla will make a compelling $25,000 electric vehicle that is also fully autonomous." Factoring in the usual Tesla delays, we can expect the model to be launched by 2024-25. The reason for this timeline is that in three years' time, Tesla will have sufficiently ramped up their battery production.
Now, Volkswagen has also thrown their name in the hat. According to Reuters, Volkswagen has greenlit a new "small BEV" project. The price range of this project will be 20,000 to 25,000 euros ($24,000 to $30,000). There is no fixed timeline announced for this vehicle yet, but it will be based on the size and dimensions of the Volkswagen Polo.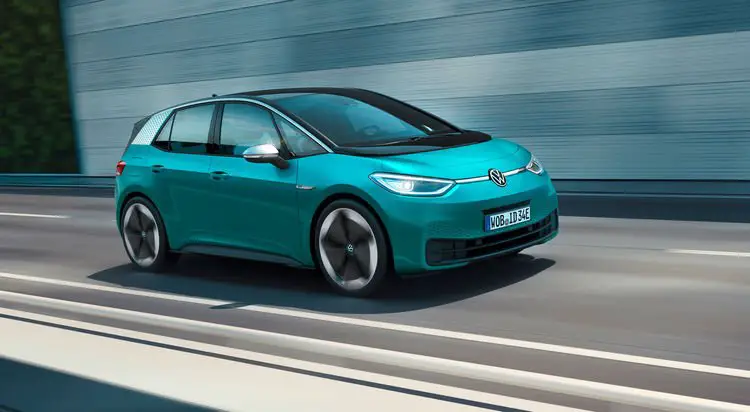 Volkswagen recently launched its ID.3 electric car, which starts at around $34,000. This vehicle is loosely based on the Volkswagen Golf, which is slightly bigger than the Polo. It may not be sold in the US yet, but they definitely have a 'small electric car' base to work on.
The Need For A $25,000 Electric Vehicle
Tesla has revolutionized the automotive industry with its fast-building network of Superchargers and constantly-improving electric vehicles. If you compare other electric vehicles of similar specs, Tesla cars are significantly cheaper. Despite this, the cheapest Tesla costs you around a little less than $40,000. That figure is not something everyone can afford. On the other hand, you can get a decent combustion vehicle for $20,000.
What most people don't factor in are the ownership costs of combustion vehicles as compared to electric cars. One of our recent articles shows the difference in maintenance costs, servicing, and fuel costs between electric and combustion vehicles. While a Tesla Model S costs around $7,700 for charging over four years, a similar combustion vehicle, for example, an Audi A7 Quattro, will require more than $37,500 for fuel. Add in maintenance and servicing costs, and owning a combustion vehicle becomes significantly more expensive. And just as a bonus, an electric vehicle will also have better resale value.
Our Opinion
2024-25 could be the time when there is a massive shift in demand from combustion vehicles to electric vehicles. Many of the electric vehicle manufacturers will have established a stable base by then. Combustion giants like Volkswagen, Audi, Porsche have just begun their electric journeys, and they will also have attractive electric line-ups in the next few years. And if two of the biggest automobile companies in the world come up with electric vehicles that cost less than $30,000, then this market shift is going to be even more significant.
Maybe the first $25,000 Tesla will not have impressive specs. Maybe it will have a lesser range than its competitors. But the lower price is sure to sway some buyers to the electric side, given that Tesla is known to go on increasing the range of its products. And if you talk about Volkswagen, they already have a $35,000 vehicle. And with the vast amount of resources they have as an automobile group, it won't come as a surprise if the $25,000 Volkswagen manages to challenge, or even beat, its Tesla counterpart. All in all, buying an electric vehicle is definitely going to affordable, and with significantly lower ownership costs too, it won't be long before a majority of the population realises that their next car should be electric.